Bow-to-Stern Detailing Solutions
A full spectrum of marine detailing services from routine washing & care to complete reconditioning. We provide vessels both large and small with the finest results, utilizing the same approach to boat care that super yachts experience. Our packages & high tech products are designed to keep your boat shining throughout the endless summer season.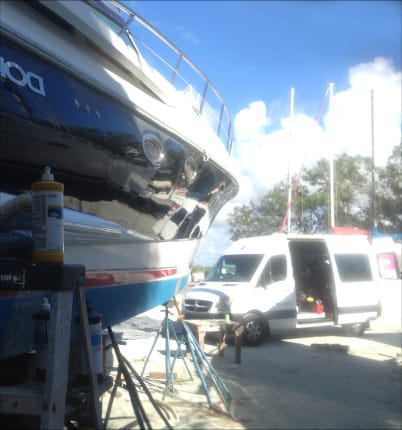 On-Site TLC in Central Florida
Basic to advanced packages
Spot-Free Foam Wash
Safe & Effective techniques
Mirror Finish Polishing
Multi-step Gel Coat Correction
Nano-Ceramic Coating
Certified Application
Interior Deep Cleaning
Marine Grade Products & Equipment
Our wash process carefully removes salt & grime buildup, perfect for maintaining your boat's aesthetics. We use professional grade products, filtered water, and high-quality towels to ensure the best results. Starting with a foam cannon presoak to loosen dirt, our team performs a full wash from the waterline up. All reachable areas including hatches & compartments receive thorough attention. Completing with a chamois dry, we also remove any black streaks, touchup any spots that may need it, wipe down all metal and windows and apply a coat of spray wax to preserve the detail in between major service. Setup a wash schedule weekly, bi-weekly, monthly, or just book online whenever it's convenient.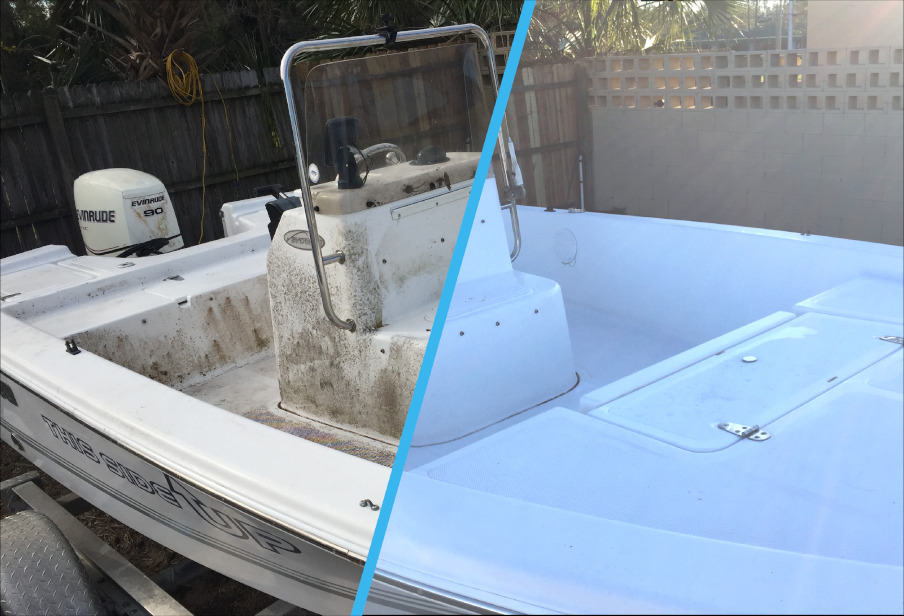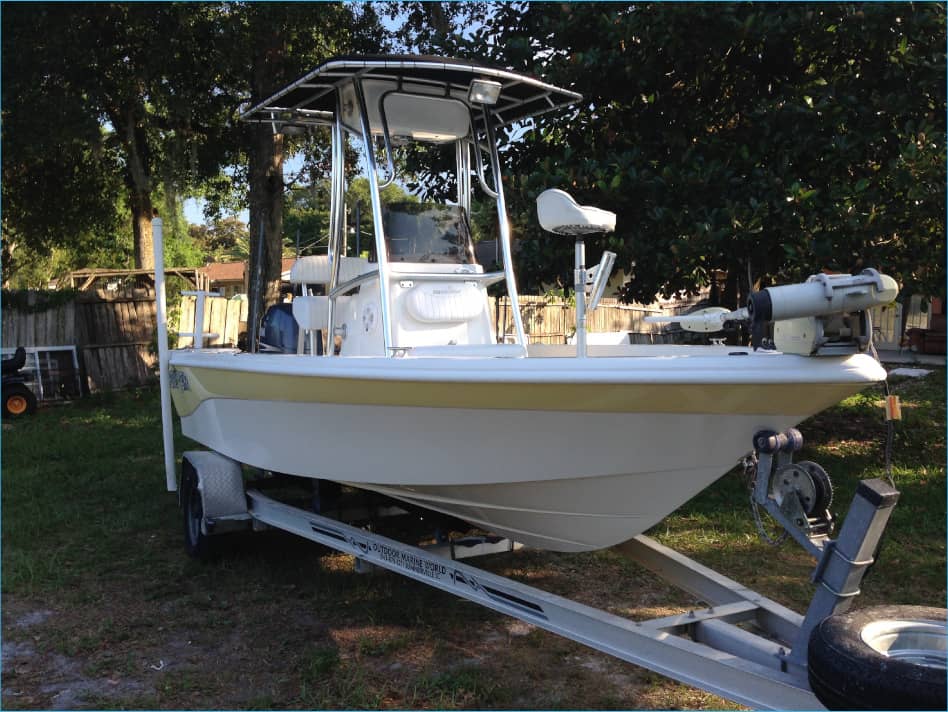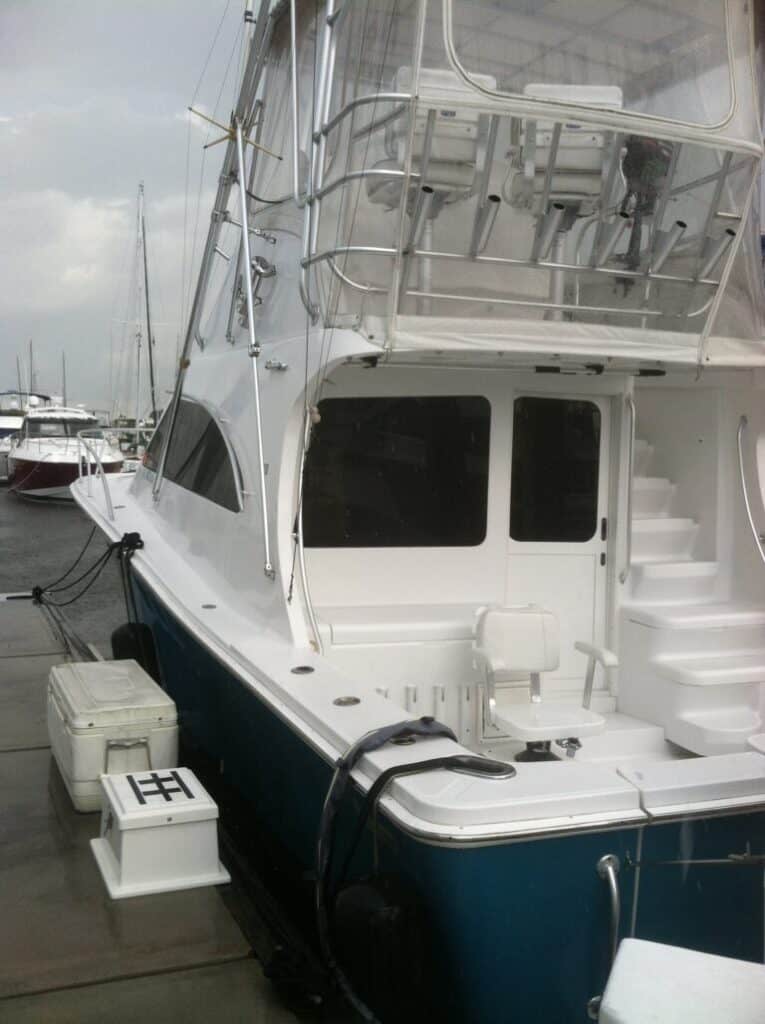 The primary cause of cosmetic degradation in Florida is the sun. As UV rays dehydrate gel coat the finish begins to fail by hazing, chalking and, if left untreated, can lead to unsightly cracking and water intrusion problems. In order to bring back the shine proper polishing is needed. Our correction service eliminates harmful contaminants and other flaws with our meticulous restoration process. Experienced technicians start by identifying faults and diagnose the least invasive strategy required to bring your gel coat back to life. After restoring we leave behind your selected protectant to create a barrier from future hazards. Maintaining your finish becomes easy with our user friendly results. 
Let our ceramic coating protect your boat while you enjoy it! Reflections offers a range of high performance coatings to shield your vessel from its harsh marine environment. We are certified and experienced in proper application using products that are locally proven to last. Our coatings have superior protection & shine compared to traditional wax, making maintenance a breeze. Giving you to more time in the water and less upkeep!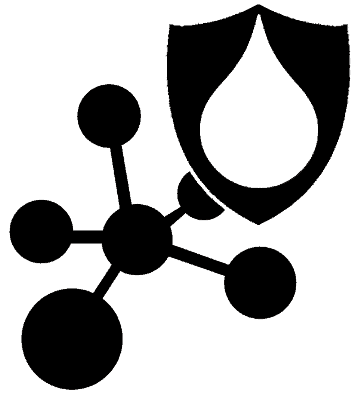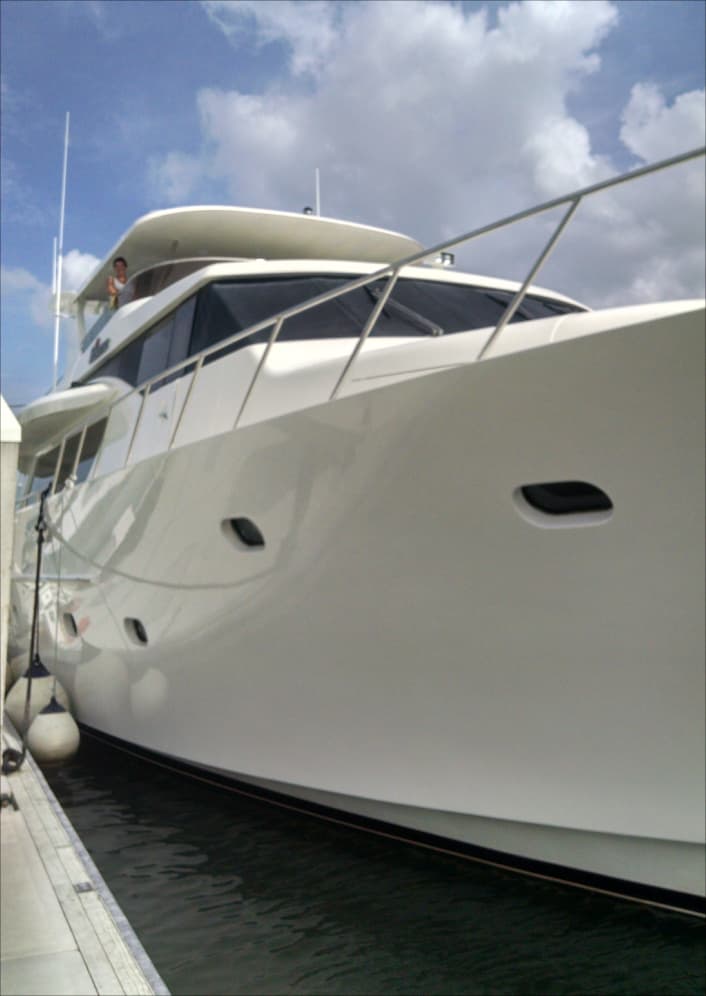 Wash & Q Detail
Exterior and Interior Basic Cleaning
Comprehensive Foam Washing

Spot Free Drying / Wipedown

Interior & Exterior Maintenance Between Details

Dockside Self-Contained Service
Gloss Restoration
Full Exterior Detailing
Multi-Step Gel Coat Polishing

Brightwork, Glass & Trim Treatment

Cockpit / Cabin Detailing
Ceramic Coating
Top of the Line Protection Packages
Weather, Corrosion & UV Resistant

Super Hydrophobic Self Cleaning Effect

Long Lasting, High Gloss Finish

Add Extra Coats for Increased Shine & Durability
Designed for Time Saving Convenience
QUality service at your fingertips

on location
We come to you! Ready with everything we need to get the job done anywhere
Join our community with hundreds of satisfied clients
READY to get your boat looking amazing?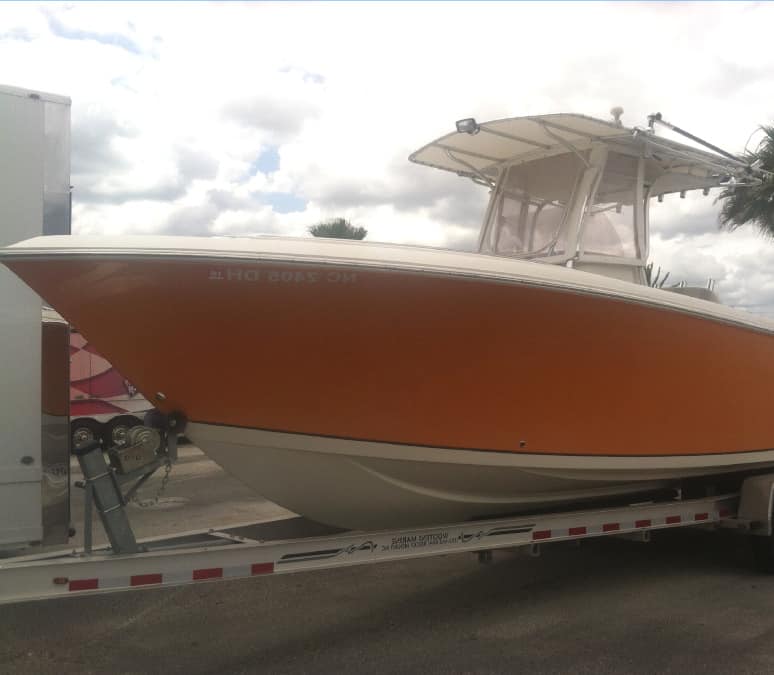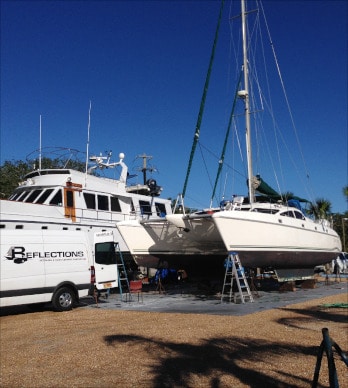 Experience the Difference