Bumper-to-Bumper Specialized Solutions
Give your Car, Truck, or SUV the attention it deserves with a routine or full service detail package. Our trained technicians deliver the best products and safest methods to properly care for the various surfaces on your investment. Enjoy the shine and defend against Florida's challenging environment without needing to drop-off or wait at the detail shop. Reserve one of our preset packages or request a custom quote today!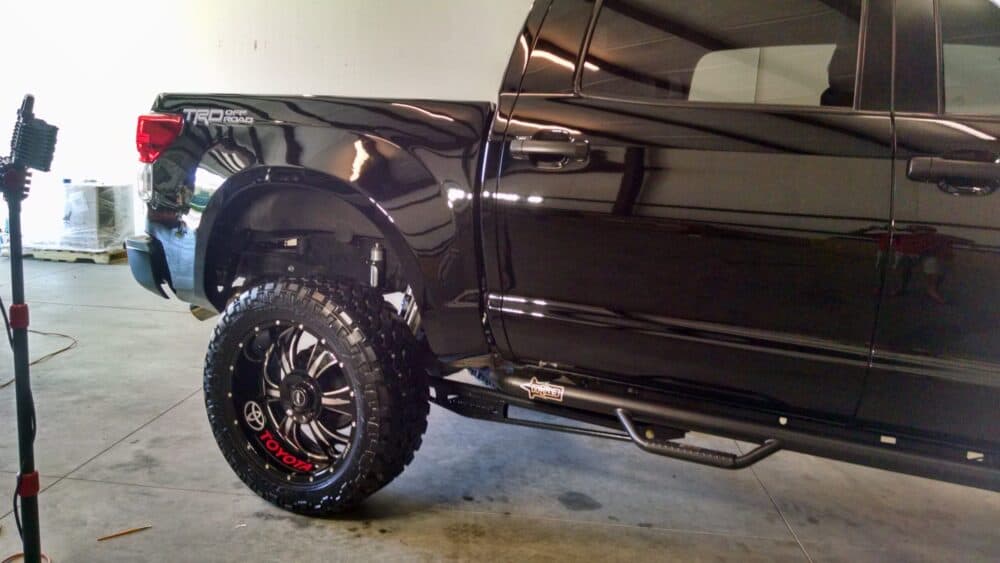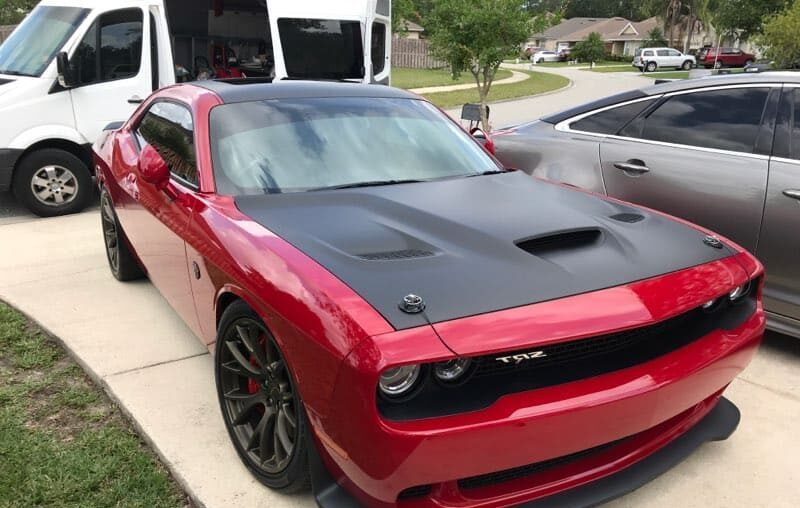 QUALITY SERVICE INSIDE & OUT
Self-contained Service @ Your Home or Office
Spot-Free Foam Wash
Safe & Effective techniques
"Mirror Finish" Polishing
Multi-step Paint Correction
Nano-Ceramic Coating
Enhanced Durability & Shine
Interior Deep Cleaning
Powerful, Meticulous Results
Maintaining a car or truck's factory shine is truly a science; especially in coastal environments. Sun, salt, road construction, plant life, and even car washes can leave your vehicle damaged both in looks and structural integrity. These and other environmental factors require proper individualized attention. Our paint correction services eliminate harmful contaminants and other flaws (such as scratches, swirls, or oxidation) with a meticulous restoration process. Experienced technicians start by diagnosing the source of your vehicle's cosmetic faults, then prescribe the appropriate least invasive strategy required to bring your surfaces back to their intended appeal. We use some of the best machinery, products, and techniques in the industry to perform top-notch results. After restoration, the surfaces are sealed with carefully selected protectants creating a barrier from future hazards. Our Nano-Ceramic Coating products far outperform tradition waxing methods and ensure protection that can last for years. Follow-up washing and maintenance becomes easy with user friendly results. We also offer comprehensive interior detailing packages. See some of our capabilities below and visit our
Scheduling page
for the entire menu.
Love Bugs, salt, and metallic debris such as brake dust can permanently etch paint and even glass if not cleaned in time properly.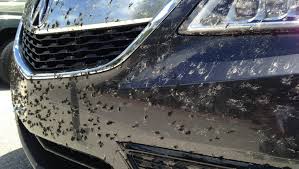 Paint Restoration Process:
Correct & Protect Your Ride from:
Correct & Protect Your Ride:
Foam-Blast Pressure Washing
Spot-Free Touchless Drying
Wheel Cleaning & Tire Shine
Vacuum (Carpet & Upholstery)
Streak-Free Glass & Chrome
Door Jams, Matts, Plastics
Ceramic Sealant (3-6 Month Protect)
Trim / Leather Protect & Natural Shine
Iron & Tar Touchless Decon.
Carpet/Fabric Stain Spot Removal
3 Step Paint Polish/Compound
Clay Bar Paint Contaminant Removal
Light & Trim Restore/Protect
Engine Cleaning (on request, ltd.)
Carpet Steam, Shampoo, Extraction
Ozone Odor & Mold Sanitization
Wax & Polish Remover (Prep.)
Ceramic Coating (2-3 years +)
Ceramic Sealant/Curing Agent
Ceramic Leather/Trim/Vinyl (addl.)
Small / Large Vehicle Pricing*
Small / Large Vehicle Pricing:
SEE THE FULL MENU FOR SEPARATE INTERIOR & EXTERIOR OPTIONS
*Pricing based on an average condition vehicle and subject to change. We will request your approval for an updated quote (if required) prior to service. Time estimates will vary depending on work required, crew size, etc. Longevity of Ceramic Protections may be longer or shorter than listed contingent on vehicle's paint composition, age, condition, garaging environment & proper after care (routine washing/maintenance). Some Ceramic Coating Installations may require 2 consecutive service days. See our Terms & Conditions for more info
Designed for your busy schedule
Mobile Service At Your Fingertips

on location
Stop waiting in line, picking up or dropping off your vehicle. We come to you; ready with everything needed to get the job done anywhere, without the hassle
Gunk.
Coffee Stains.
Sand, Mud.
Mildew, Wet Dog...
A "pine fresh scent" won't cut it… Refresh and sanitize with a proper detail!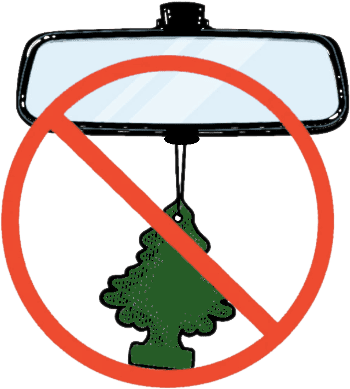 Why should you get a Detail?
Clear headlights and a hydrophobic windshield help increase visibility at night & bad weather. A sanitized interior also prevents harmful mold and bacteria.*
Protect your vehicle's condition and it's value by restoring & preventing contamination/damage. Our results also last longer, meaning less frequent service is required.
You have to admit you love that new car feel! Why not get it delivered? Share a fresh ride with passengers and avoid the stress of driving just to wait @ the local "Scratch & Shine" 
Ready to See Reflections?
3 Simple Steps for your Auto Detailing Delivery
Experience the Difference and Join the Hundreds of Satisfied Clients Served: