Bumper-to-Bumper Mobile Detailing Solutions
Give your RV, Trailer, or Oversized Vehicle the attention it deserves with a routine or full service detailing package. Florida's environment poses unique challenges to maintaining a showroom shine. Our services are designed to help dissolve the stress by delivering professional products and techniques to properly care for your investment, wherever it's parked! Reserve one of our packages or request a custom quote today: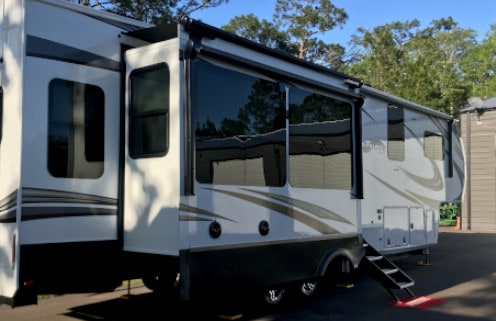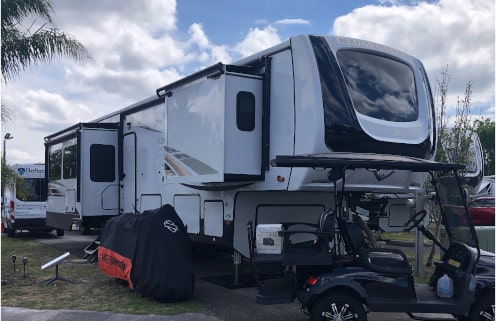 GIVE YOUR RIG A GLOSSY SHINE
And Defend it against Florida's "endless Summer"
Spot-Free Foam Wash
Safe & Effective techniques
Mirror Finish Polishing
Multi-step Paint Correction
Nano-Ceramic Coating
Certified Applications
Interior Deep Cleaning
Bring back that fresh new feel
Maintaining a vehicle's appearance is truly a science; especially in coastal environments. Sun, salt, road construction, and even truck/car washes can leave your rig damaged both in looks and structural integrity. These and other environmental factors require proper individualized attention. Our paint correction services eliminate harmful contaminants and other flaws (such as scratches, swirls, or oxidation) with a meticulous restoration process. Experienced technicians start by diagnosing the source of your craft's cosmetic faults, then prescribe the appropriate least invasive strategy required to bring your surfaces back to their intended appeal. We use some of the best machinery, products, and techniques in the industry to perform top-notch results. After restoration, the surfaces are sealed with carefully selected protectants creating a barrier from future hazards. Our Nano-Ceramic Coating products far outperform tradition waxing methods and ensure protection that can last for years. Follow-up washing and maintenance becomes easy with user friendly results. Whether you need a comprehensive detail, protection services, or just a good wash, Reflections is ready to deliver! Also offering interior detailing & other services. See some of our capabilities below and visit our Booking page for the entire menu.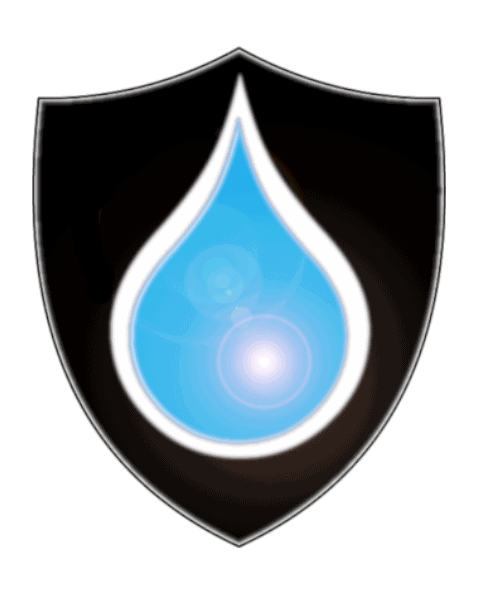 RV / TRAILER DETAIL PACKAGES
Great for Routine Cleaning or After a Trip
Discount Program Available with Auto-Scheduling
Bring Aged Surfaces Back to Life
Ask us for a custom quote on Heavy Oxidation/Aging
Preserving Your Investment
Includes Prep Wash, Polish & Decon, Restoration Additional
READY to get your RV looking amazing?
Join our community, with hundreds of satisfied clients
Experience the Reflections Difference...
Easy from Start to "Finish"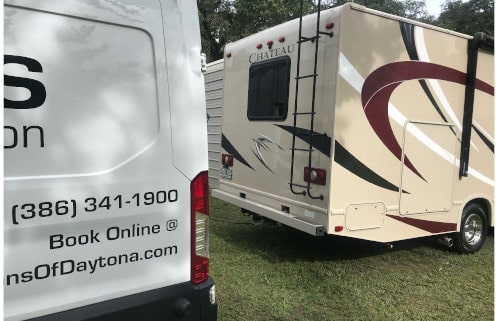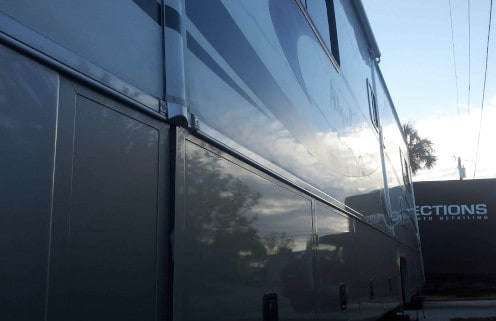 &nbspDesigned&nbspfor&nbspyour&nbspbusy&nbspschedule&nbsp&nbsp&nbsp&nbsp&nbsp
- Mobile Service At Your Fingertips -

on location
No more hassle! We come to you; ready with everything needed to get the job done anywhere.