The Perfect Gift For Any Occasion:
A Clean Vehicle!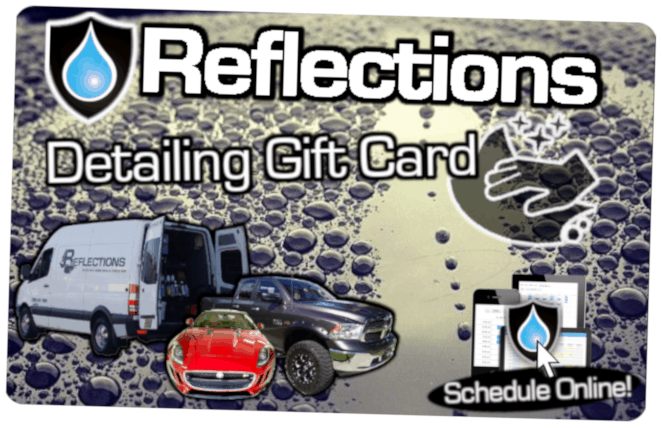 Does your spouse's car need refreshing? Is your friend's bike or boat grimy? Your E-Certificate can be applied towards any package or custom service of their choosing. Pick a detail thats right for them or give any amount towards a purchase.
Express Detail for Cars, Trucks & SUV's
Nano-Ceramic Coating
Starting at:
"You detailed my dad's car this morning for his birthday. He loves it, looks great! Thank you so much..."
"I've been asking my husband for this for two years. So happy with the way it turned out"
"Wow I'de never imagine it could look this good, better than new"
"Thumbs up on Customer Service, Offerings, Quality, Timeliness... Awesome job! One of the best gifts I've ever gotten"